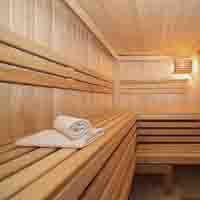 Saunas
---
Thinking about getting your very own sauna at home? Having a sauna has become surprisingly affordable for the average home-owner since the last decade.
There are many reasons (besides the obvious therapeutic and relaxation benefits) why you should get a sauna installed in your home.
Numerous scientific studies show that regular sauna sessions can drastically increase your overall health and even extend your lifespan!
We provide you with quality articles and reviews about saunas and sauna ownership, so you can make an informed decision when buying a sauna.
Subcategories